Laine Scheliga Presents:
They Call Me Nooner!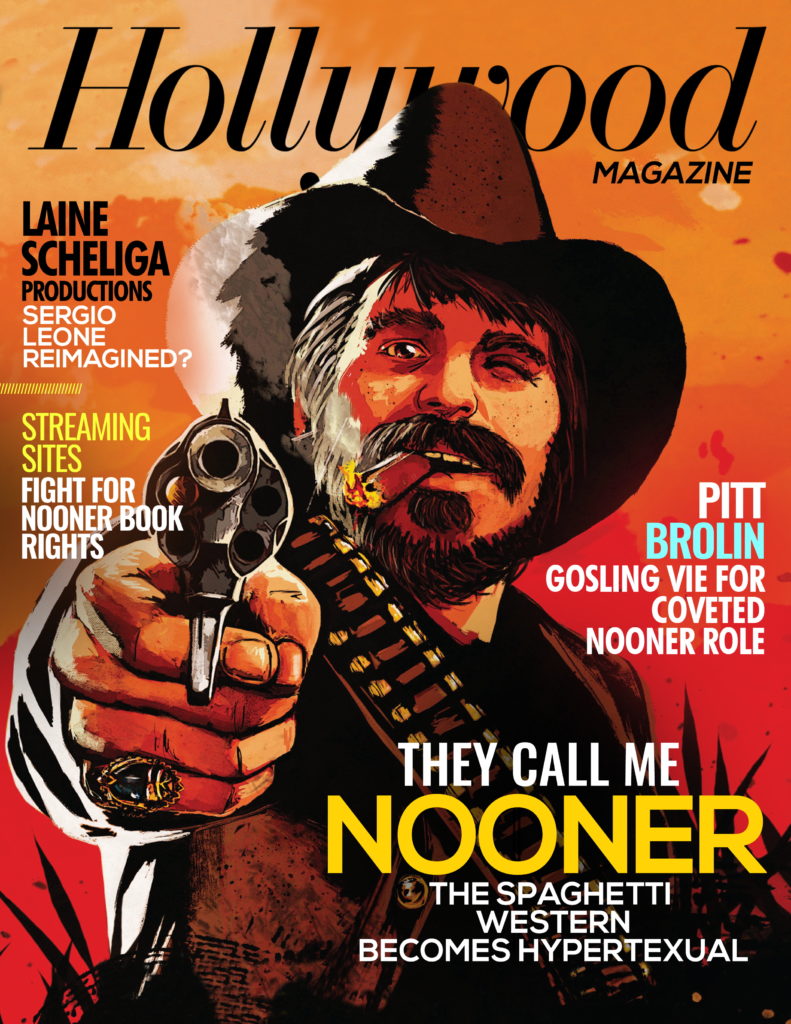 Fight the blasting heat of the unforgiving Texas sun!  Hear the scream of the ricochet!  Feel the searing burn of white-hot lead as it tears through flesh and bone!
They Call Me Nooner!   An outrageous and unforgettable Spaghetti Western that carries on the tradition of cowboy nickel books, transporting readers to explosive new thrills and adventure!
Journey through hellfire with Dade Nooner, his band of misfits, and a beautiful woman in a search for lost Indian treasure—it's a crazed trial by fire tale, gone entirely off the rails!  Don't miss the sensational new novel, unlike any other!  They Call Me Nooner!
Get yours NOW on Amazon and here, on CapHollywood.com!