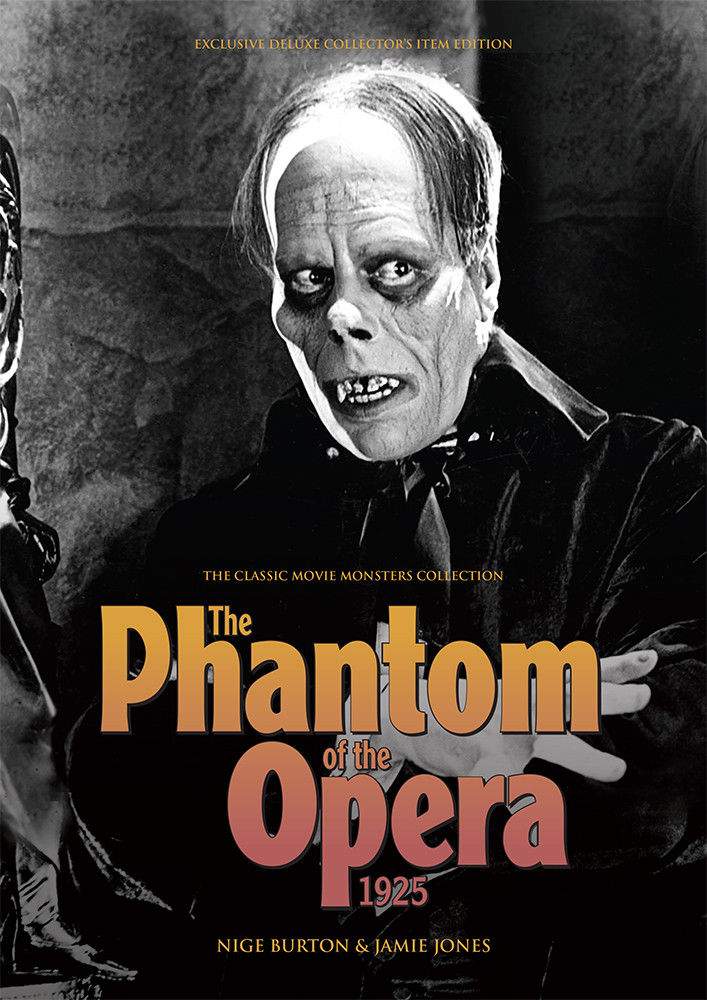 The Phantom of the Opera 1925 Classic Movie Monsters Collection Book!
Product Description
ARE The Phantom of the Opera Classic Movie Monster Collection Book!  MINT Condition!
This is a sensational collectible for fans of the Classic 1925 film "The Phantom of the Opera," starring Lon Chaney Sr.  This incredible, 36-page large-sized softcover book contains dozens of high resolution images from the classic film,  including stunning poster art, as well as text and behind the scenes material about the making of this classic motion picture.  Includes text and information on the studio and the executives who produced this film, as well as a study of the "man of a thousand faces," Lon Chaney Sr., who embodied the heinous character of The Phantom.  Book is brand new in MINT condition, beautifully rendered with a luxurious matt laminated cover and sensational color throughout.  The particular piece was manufactured in the UK, and is otherwise unavailable in the U.S.  An incredible Universal Monsters collectible, very hard to find and available with no reserve!  
Your order ships promptly, with tracking, and very well protected upon receipt of your Paypal payment. Your order includes a FREE collectible trading card too just for fun. . . and to say thanks for visiting Captain Hollywood's (nearly famous) Curiosity Shop. It's a great place for unusual collectibles, movie and TV obscura and other fun and unexpected things. Thanks for dropping by the shop. . . .the Captain salutes you!
Additional Information
| | |
| --- | --- |
| external_link | https://www.ebay.com/itm/The-Phantom-of-Opera-1925-Classic-Movie-Monsters-Collection-Guide-NEW-Free-Ship/362257732261?hash=item54583e52a5:g:9iUAAOSwNBVakJCt |