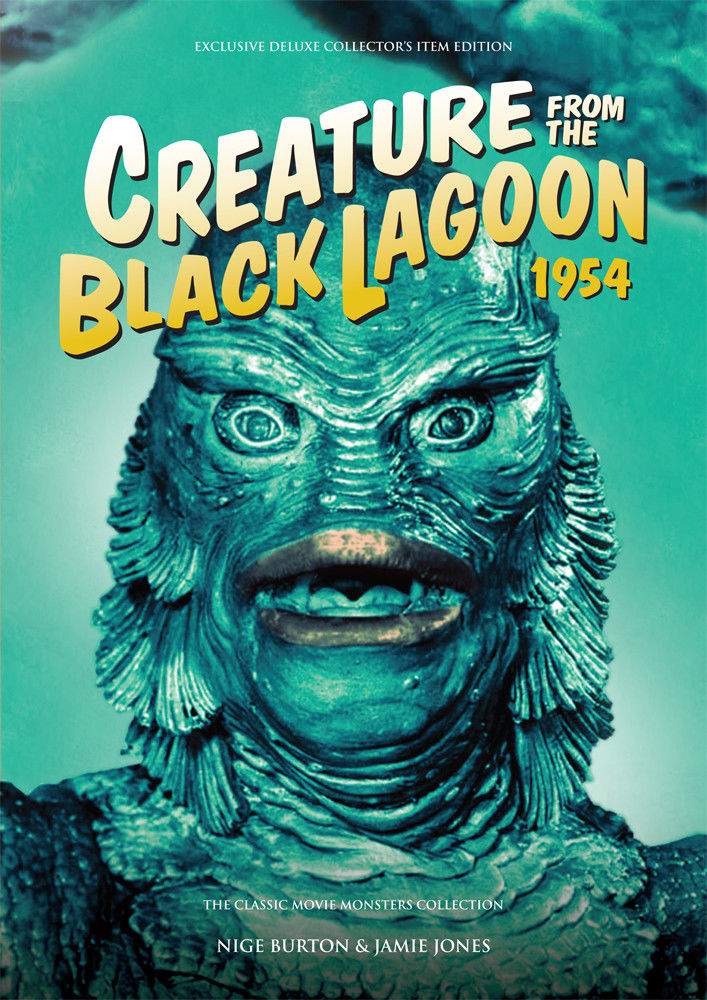 Creature from the Black Lagoon Softcover Book Classic Movie Monsters Guide!
Product Description
Classic Movie Monsters Collection "Creature from the Black Lagoon" Large Softcover Book THE ULTIMATE GUIDE MINT!
This is a sensational photographic journey from the Classic Movie Monsters Collection in the United Kingdom, featuring a close look at the classic 1954 Universal Horror movie "Creature from the Black Lagoon."  This amazing Ultimate Collectible Guide features 36 pages of spectacular photography, is filled with rare stills and behind the scenes details and information, poster art, and is one of the most comprehensive and detailed looks at this extraordinary monster movie ever produced.  Book is a softcover, and will arrive in absolute MINT condition, measures 11 1/2 x 8 1/4, with a beautifully matted cover as shown with a rich gloss varnish finish.  This is an incredible collectible for enthusiasts of the early Universal Monster films who are looking for a closer, more revealing look behind the scenes, and a chance to view astonishing imagery from the feature not often seen.  An incredible movie collectible, very hard to find and available in limited quantities from Captain Hollywood!    
Your order ships promptly, with tracking, and very well protected upon receipt of your Paypal payment. Your order includes a FREE collectible trading card too just for fun. . . and to say thanks for visiting Captain Hollywood's (nearly famous) Curiosity Shop. It's a great place for unusual collectibles, movie and TV obscura and other fun and unexpected things. Thanks for dropping by the shop. . . .the Captain salutes you!
Additional Information
| | |
| --- | --- |
| external_link | https://www.ebay.com/itm/401497718444 |